As yellow leaves fall, Opus College of Business Associate Professor Alec Johnson guides students who pursue their entrepreneurial dreams at the Opus College of Business. In the late summer, however, he uses photography to help military veterans heal among the towering Grand Tetons of Wyoming.
Johnson's love of photography connected him to Honoring Our Veterans, a nonprofit that strives to improve the lives of veterans wounded in combat by engaging them in immersive art and nature activities that strengthen their physical, cognitive, emotional and social functioning.
A fellow volunteer Johnson met at a different photography workshop recruited him to participate in Honoring Our Veterans, and he said yes immediately.
Saying yes wasn't without doubt. Johnson says he wondered how he could, not knowing their experiences, give them the understanding they need. He quickly overcame that fear, however, and has been one of the instructors for a weeklong photography workshop since 2018.
He lights up when describing the Honoring Our Veterans participants. To Johnson, they are his teachers as well.
"None of us are ever going to understand exactly what those folks went through," he said. "But you can take five or six of them who've never met each other before, bring them together, and they know each other.''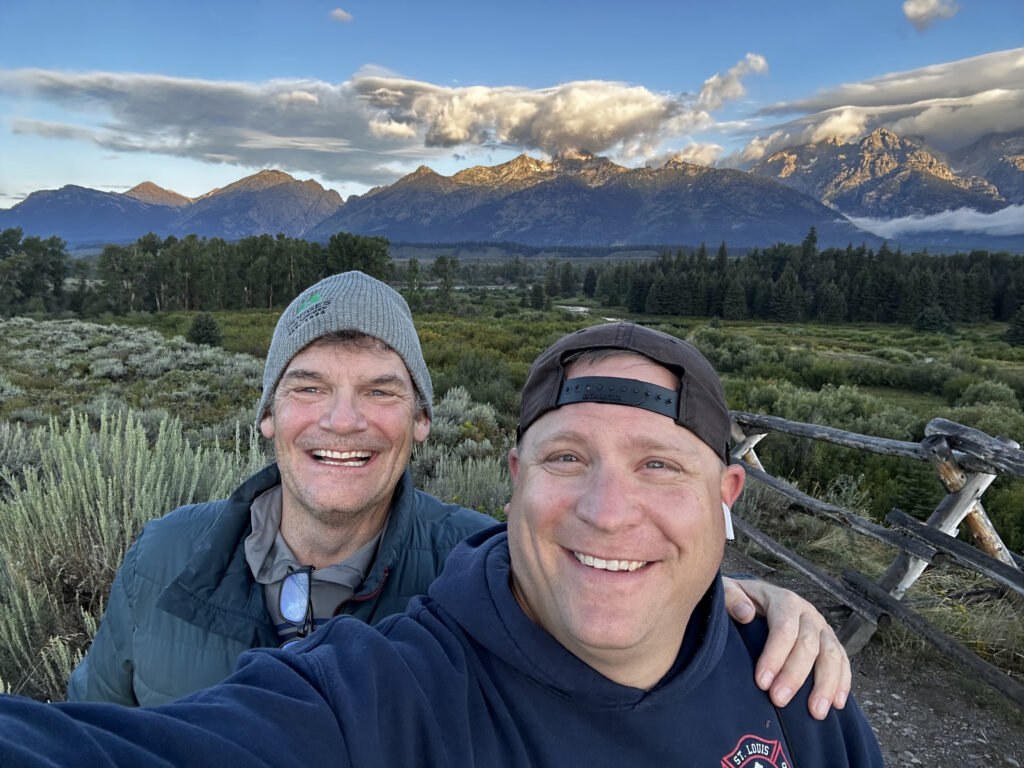 Honoring Our Veterans offers a special kind of therapy by creating a community for the participants.
"With his expertise in the field and his calming demeanor, Alec is able to make meaningful connections with the veteran participants. The veterans look to him for advise and guidance," Honoring Our Veterans Executive Director Sandy Sandberg said. "Alec's involvement with the veterans doesn't end at the conclusion of the week. Many of the participants stay in touch with him and reach out to him on a regular basis as they continue to improve on their photography skills.''
When reflecting on volunteering, Johnson said many people are driven by "wanting to make a difference.'' That's not his motivation.
"I never think of it that way. With the veterans, I just want to be useful," Johnson said. "It's not about me.''
Last year, Johnson taught a Vietnam veteran in his 80s. Johnson recalled him describing the experience: "He stood up and announced to everybody that he finally felt like he just came home.''
Johnson's eyes welled up. "That's a pretty powerful thing to say.''
Johnson, a St. Thomas faculty member at the Schulze School of Entrepreneurship since 2001, enjoys being able to combine teaching with shaping future leaders and entrepreneurs.
Interaction with Tommies also energizes him, crediting the creativity and spirit of students.
"It's always new, refreshing and challenging," Johnson said. "I get to participate in their journey, their dreams.''
A genuine excitement about participating in the journeys of others defines this Schulze School professor. Johnson believes in facilitating and guiding students toward innovation and learning, instead of just telling people what to do.
"Classes provide an opportunity to develop and test concepts," Johnson said. "College is as good a time as any to launch a business."
An entrepreneur himself, Johnson has built a successful business photographing architecture, outdoor locations and automobiles.
"The transportive value of an image is what drew me into photography," Johnson said. "It can take you to a different place.''
Reflective of his roles ranging from assistant professor to business owner to artist and volunteer, Johnson has a piece advice for Tommies: "Be curious." Clearly, it's advice Johnson heeds himself.